Abarth – Simca 1300 Bialbero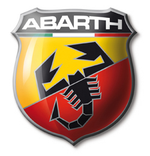 Abarth is an Italian racing car maker founded by Austrian-Italian Karl (Carlo) Abarth in Turin in 1949. Otto remembers him as a flat track Motorcycle racer in Austria before the war. Although many of Abarth's creations were based on Fiat (they bought the company in 1971 and made it the racing arm of Fiat), Abarth was also associated in producing sports or racing cars with Porsche and Simca.
During 1963 and 1964 Otto Linton and Tom Fleming raced an Abarth 1300 Bialbero – Simca. Tom owned the car and Otto worked on it.
Rudolf Hruska was born in Vienna and attended the Vienna University of Technology at the same time as Otto Linton. He ended up in Italy owning a Porche dealership with Carlos Abarth (who was also from Vienna) and working for Cisitalia.
Hruska designed the one piece tubular backbone frame for the Siata 208cs that Otto raced. He moved on to Alfa Romeo and worked on the design of the Giulietta which Otto also raced. He was at Simca and was involved in the design of the Abarth that Otto raced in 1963/64.
The first race they did in the car was at the 10th Annual Bahamas Speed Weeks in January 1963 under the #70. Otto Linton liked the car an suggested that they run the car in some of the upcoming long races.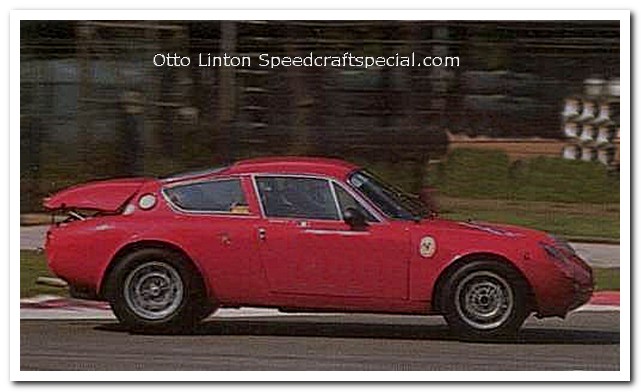 Later that year they ran the 6hr race at Marlboro, Maryland in August of 1963, they took first in class (GT1.3) running under the #57.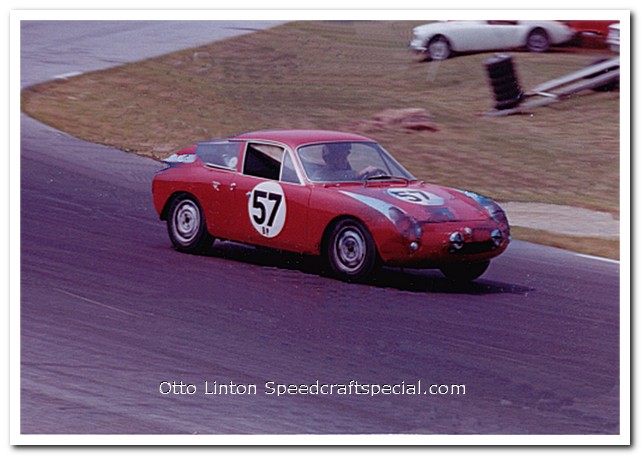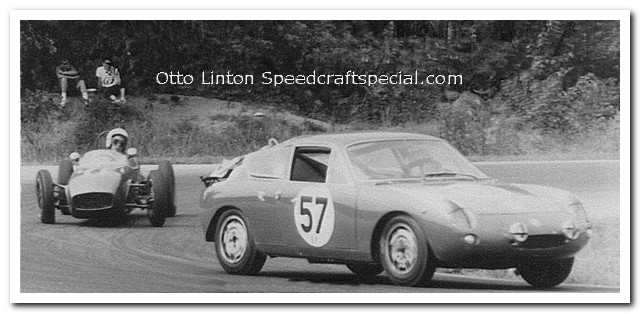 They next ran the car at Bridgehampton in the Double 500, September 1963. Running the #3 they again took 1st in class (GT1.3).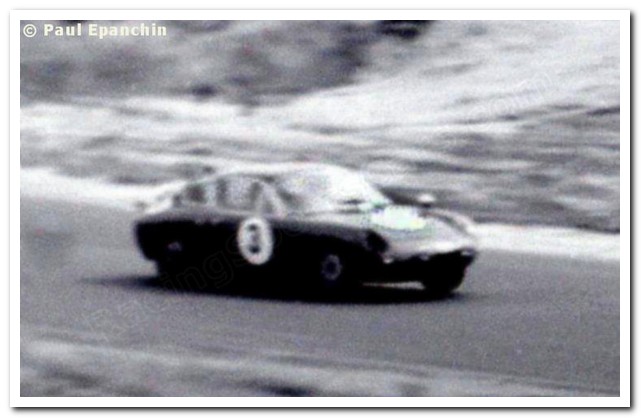 In November 1963, Otto ordered parts directly from Carlos Abarth by calling him on the telephone and speaking to him in his native Austrian (German). Karl was pleased to use his native tongue and responded personally.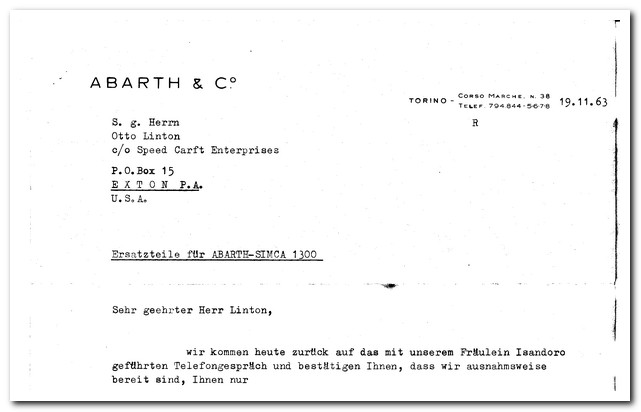 In March of 1964 Tom Fleming, Otto Linton and Jimmy Diaz ran the car at Sebring under the #62. The Diaz brothers where racing buddies of Otto from South New Jersey and had bought many of Otto's race cars when he was done with them. Not only did they win their class (GT1.3), but they also won the speed index based on engine size / weight / distance.
Errata: Ray Heppenstall started to work for Otto Linton (at Speedcraft Enterprises) right out of High School…..at first sweeping the floors and washing cars. He eventually moved up to oil changes on street cars. He had no training or mechanical skills to speak of. Ray Heppenstall enjoyed racing and Otto used him to haul the cars to the events (because he had a business to run).

In the mid 1960's Ray Heppenstall left Speedcraft and his main business was hauling race cars to the track for several Philadelphia area racers. Ray Heppenstall would tow the cars to the track, get them registered and setup in the pits. Ray Heppenstall was a bit of a "self promoter" and his name often shows up on the entry lists, but he did not own or drive the cars.

In the end Ray Heppenstall's main client was Tom Fleming, because Tom was a principal at Howmet Corporation. Howmet was a large mining company that had a division that was a foundry of high strength parts for Helicopter engines (Turbines), Tom Fleming was involved in that operation. Howmet went through a number of mergers in the 1960's and when it came to the board's attention that a number of its principals where involved with racing they where ordered to stop (something similar happened to Otto). Tom  and Otto eventually complied, but they kept their names out of things for several years by using Ray's.

In his later years Ray Heppenstall took credit for the accomplishments of many people. As Otto say's "to have listed is name as owner / driver of the cars at the time was one thing — everyone knew what was what at the time, but to take credit for other peoples victories when they are no longer around to speak for themselves is very wrong".