1949 Fiat 1100s Mille Miglia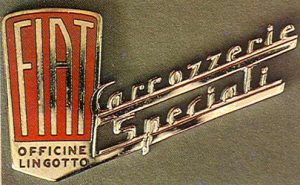 Antonio (Tony) Pompeo was a mysterious figure in early SCCA racing. His showroom was one floor above Luigi Chinetti's in NYC and was also full of Italian cars. Tony often brought multiple cars to SCCA races and arranged for experienced drivers to run them e.g. Otto Linton, Dick Irish and Jim Pauley,
For the 1949 Watkins Glen Grand Prix Tony brought three cars, a 1938 BMW 328 Mille Miglia car, a 1948 Alfa Romeo 6C and a 1949 Fiat 1100s Mille Miglia. Otto Linton was selected to drive the Dark Blue Fiat 1100s MM having run the 1948 race in a supercharged MG J4 750cc.
Fiat 1100s MM Total production 401 between 1947 – 1950 built at Fiat in their "Speciali" facility.
Otto finished 4th in class (22nd overall) behind a pair of Cisitalias and an MGTC, because –as he pointed out to Tony– it was a full coupe (built internally by Fiat) with only an L4 – 8 valve 1100cc engine which just could not pull on the long Watkins Glen hill.
Tony had collected a crowd who where returning to NYC with him after the race and he did not have enough room in his car, so he sent some of them to NYC in the Fiat.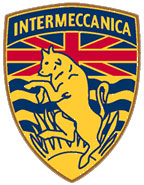 Later that year Tony contacted Otto to drive the car on January 3rd 1950 in the Palm Beach Shores road races in Florida and informed him that they had equipped the car with a Intermeccanica supercharger from Torino.
Otto drove the car from NYC to Florida in the pre-Interstate days on New Years day. He ran into some issues with the supercharger which was fed by a carburetor stuck out in front of the blower….the throttle was prone to icing. Otto says he had to drive it like a WWI plane…using the key to cut the engine at every stop light / stop sign until he got to Georgia where it was finally warm enough to stop icing, the rest of the time he had to drive it with the throttle stuck open and pass anyone who got in his way.
Otto ran the car in the first Palm Beach Shores road race on January 3rd, 1950. He finished 20th overall right behind Bill Milliken in a type 51 Bugatti.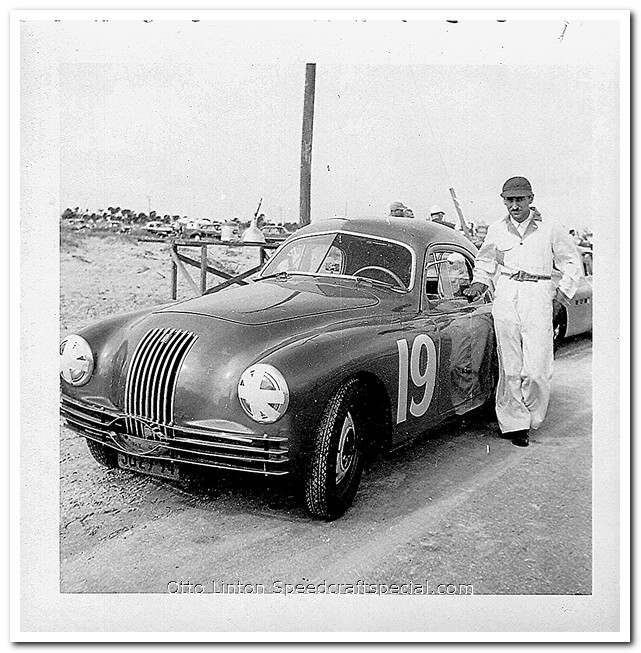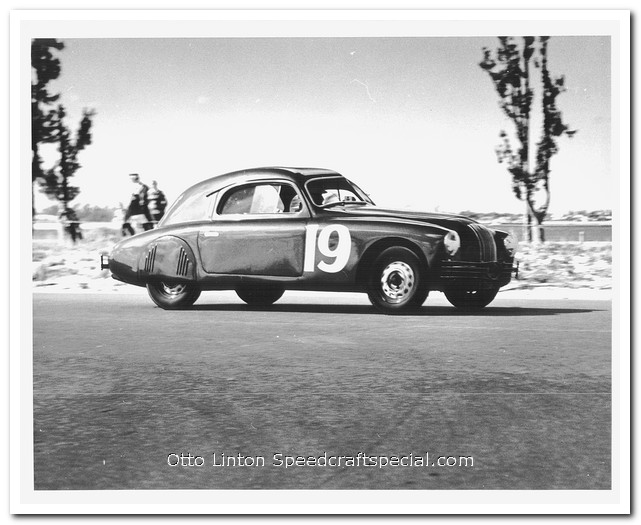 Errata: Otto was misidentified as the driver in some entry lists as A. Pompeo (the car owner) at Watkins Glen and as Otto Lincoln at Palm Beach Shores.