In Memoriam: Otto Linton May 12th 1917 till Jan 3 2018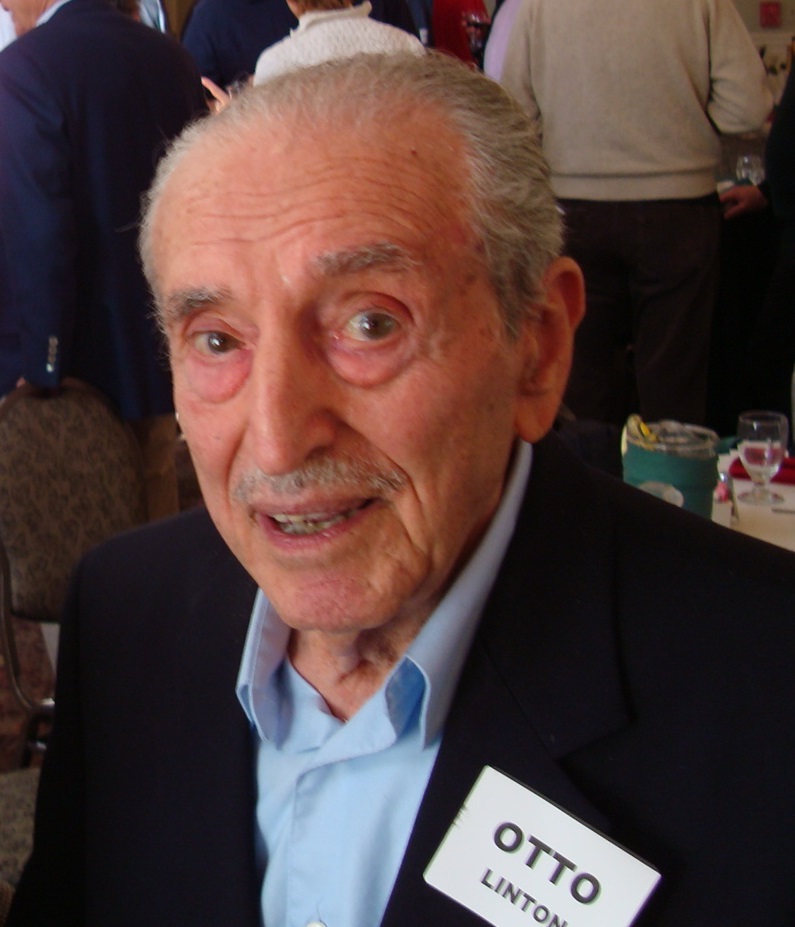 Otto Linton was born in Vienna, Austria during the First World War. He studied engineering at the University of Vienna and immigrated to the United States in 1938. During the Second World War he worked as an engineer and machinist converting factories to war production in Philadelphia.
When he was 11 he experienced "the most beautiful thing I ever saw, a 1927 Amilcar driven by a neighbor wearing a leather helmet and flowing scarf." In 1937 he saw Nuvolari race Rossmeyer at The Czech Grand Prix and that led him down the path to Auto Racing.
By 1943 he was one of the first members of the Antique Automobile Club of America (dedicated to historical automobiles). He attended the first "pre-SCCA" meetings representing the Philadelphia area and ultimately helped form the Philadelphia region of the SCCA.
He was the SCCA "competition board" that authorized the road course at Watkins Glen, NY in 1948. He entered that race with the supercharged MG J4. From 1948 to 1967, he competed in over 30 race courses including the first races at Sebring, Road America, Virginia International Raceway and Limerock. He raced on street courses, air fields and dedicated race tracks. He once had tea with Augie Duesenberg in 1947 while crewing on a Duesenberg race car at the month long Indianapolis 500.
Otto focused on international endurance racing and had great success often winning his class. He won the prestigious "Index of Performance" at the Sebring 12 hour race 3 times. Otto raced the best sports cars of the day including brands such as Siata, OSCA, Abarth, Mercedes, Elva and MG.
He was well known as a source of race cars through his Philadelphia area foreign car dealership Speedcraft Enterprises. Although the dealership carried most sports car brands, it was the building in back with the race cars that threatened many marriages. There are many stories about those who came to "just look what Otto had out back" and ended up with a car for the track "that they just had to have".
Otto was an early supporter of women in racing having built Isabelle Haskell and Suzy Dietrich their first race cars. Well known Canadian racer Alice Ferguson was sponsored and then employed by Otto as well. It was the camaraderie at the race track that Otto liked most: there was not rich / poor, famous / unknown or gender involved – "Everyone was just a Racer".
Since Otto sold his business in 1984 he has been active in the vintage racing community. He attended many events at Watkins Glen, Sebring and Indianapolis and was always willing to get behind the wheel or share his stories. He was inducted into several "Racing Hall of Fames" including those of Watkins Glen and Sebring International.
Otto will be missed by his children, grandchildren and extended family (part of which is the Vintage Racing community with whom he shared his passion for Auto Racing and camaraderie). Per Otto's wishes there will not be any formal services.