FB-Mondial 1956 125 Sport at Harewood Acres
The FB-Mòndial Casa Motociclistica was founded by Count Giuseppe Boselli of FB (Fratelli Boselli) in 1948 in Milan, Italy. Prior to WWII, Fratelli Boseli was a manufacturer of motorized tricycles and delivery vans in Drusiani south of Bologna, Italy.
Boselli had purchased a small four stroke engine design house in 1948 and founded FB-Mondial to build motorcycles. One of his designers was Lino Tonti who is best known for his work with Motoguzzi in the 1960s, the basic Tonti engine design is still used today.
In the 1950's FB-Mondial took no less than 5 word championships with their race bikes and they produced street versions of these bikes as well.
In 1956 Otto Linton went to Harewood Acres outside of Jarvis, Ontario to race his OSCA. Harewood Acres was an old airbase and the races moved there from Jarvis in 1956. Part of the opening events was a motorcycle race.
This is a picture of a new (1956) Mondial 125 sport from Harewood.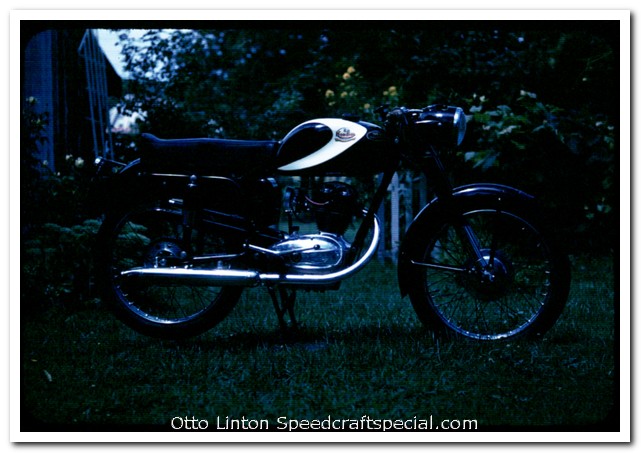 Of course, the works race bikes had either single overhead cams or Dual overhead cams (Bialbero).
Here is a works 125 Bialbero…