AMA 100 Mile National at Langhorne Speedway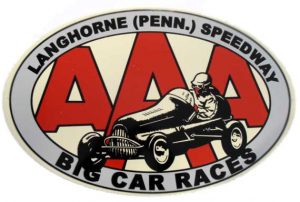 Langhorne Speedway was founded in 1926 outside of Philadelphia, and was the first dirt track specifically designed for motor racing. Unlike most of the other dirt tracks which where for horse racing, Langhorne was not flat (it had a hill down into the old marsh) and was almost circular (that is why it was known as "The Big Left Turn"). In 1926 the fastest 1 mile track lap record was set at Langhorne.
There where all forms of racing at Langhorne including AAA Indy cars, AMA Motorcycles, NASCAR and USAC. Most races where 100 mile races except for NASCAR which ran for 200 miles.
The track was run by Ralph "Pappy" Hankinson in the 1930's and was part of the coveted Hankinson Championship for "Big Cars". AAA required "riding mechanics" in all 100 mile races during the '30s and Hankinson controlled a number of the 1 mile dirt tracks / 100 mile races in the northeast.
The AMA National Championship was a 100 mile event at Langhorne. Beginning in 1933 AMA limited over head valve machines to 500cc (read as British) and side valve machines to 750cc (read as Indian and Harley), this 250cc penalty was maintained until 1970.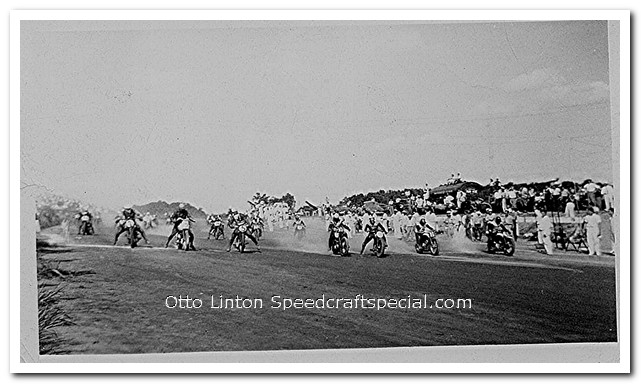 At the 1939 race Robert Sparks took the first win for Norton on a dirt track. George Caswell brought his stripped down Triumph Tiger 100 a 500cc machine. Note the missing headlight and lack of a front brake. A 100 mile continuous left turn power slide was a grueling race and more riders dropped out due to fatigue than to mechanical failure.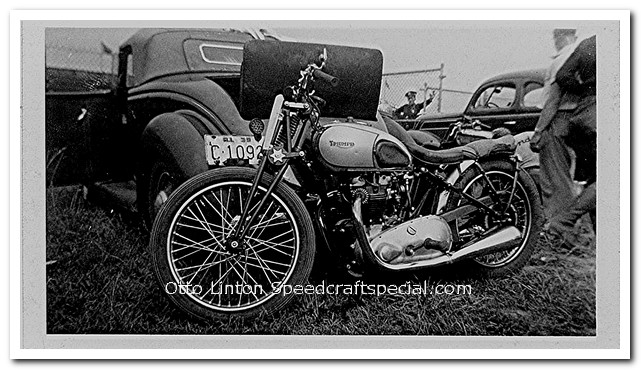 In 1946 racing resumed at Langhorne, although Pappy Hankinson was gone. In the 1946 AMA National 100 mile feature an Indian ridden by Johnny Spiegelhoff took the win, but Norton was back for a second win in 1947. It was not until 1952 for a Triumph to win at Langhorne.