Alejandro de Tomaso and the Benelli Sei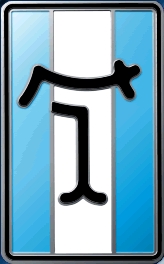 Alejandro de Tomaso, an Argentinean, was best known for his sports car company and its iconic Pantera model. He also owned a number of other Italian marquees such as Maserati, Innocetti, Motto Guzzi and Benelli.
Otto Linton knew de Tomaso and his wife Isabelle Haskell from the track as they often raced the same marquees over the years. In fact Otto sold Isabelle her first race car, an MG TD, when she was just 17 years old.
I have always had a soft spot for the Benelli Sei a wonderful inline six cylinder, single overhead camshaft offered in a 750cc and 900cc variant. The camshaft was driven through a chain in the middle of the block.
As a Moto Guzzi owner I should spit every time I mention de Tomaso by name, because he siphoned off most of Moto Guzzi's resources to build the upscale Benelli's.
The Sei is an uncommon bike….but has plenty of potential as a café racer.